Arrow Pargia is the national in-charge of the Bharatiya Janata Party's legal cell. He has shared the data of an annual report of a British company from his Twitter handle. Interestingly, by presenting this annual report of the British for the year 19-2018, they have tried to deny the statement of an executive officer of 'Parley' who said that the company was running at a loss. And its 10,000 employees could be fired in the coming days.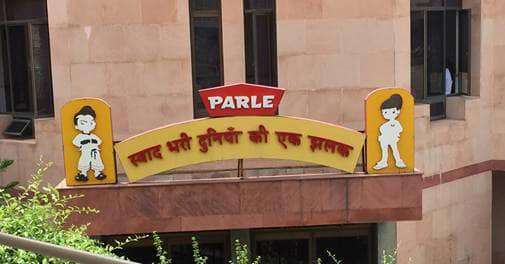 In fact, the report was published by an English newspaper with reference to the category 'Headman Shah' of the 'Parley' company. According to the report, Mank Shah says, "The use of Parle Company products is getting cheaper and this is due to cheaper GST." According to the report, Mank Shah also said that We are constantly calling on the government to reduce the GST on biscuits. If the government does not obey us or tell us no alternative, then we may have to lay off 8 to 10 thousand people. "
To quote Mank Shah's statement, BJP Legal Cell in-charge, Pragya tweeted, quoting a report in which he wrote, "Annual Report of his (Parley Company) for 19-2018." See They have 4480 employees. How are they planning to remove 10,000 employees in the end? "In this tweet she is referring to the annual report parley, but in the screenshots she has presented, it is clear that the report is parley's. do not have. The report presented is from the company 'Britannia'.
ParleG doesn't even have 10,000 employees.
Check their Annual Report for 2018-19, they have 4480 employees. How are they planning to lay off 10,000 employees then?
Jhoot bolne had it! #ApniAkalLagao #ParleG pic.twitter.com/KqLLlVm5nj
- Charu Pragya ?? (@CharuPragya) August 22, 2019
This mistake of the BJP Legal Cell charge has gone viral on social media and there have been several comments saying that if the BJP Legal Cell in charge can make such a big lie then on the party. How can one be trusted? Some Twitter handles re-tweeted the affair tweet that their statement marks a question on the credibility of the government. Since PM Modi follows the Twitter handle of affairs, there has been considerable uproar over the mistake.